KINGSTON INTERNATIONAL FILM FESTIVAL SUCCESS
Huge congratulations to all of the winners of the Kingston International Film Festival 2022. We were very pleased to present the Rotunda Award for Best Documentary on the gala awards evening which was awarded to the talented Miguel Dores for his fantastic work in ALCINDO.
Rotunda Award for Best Documentary
ALCINDO directed by Miguel Dores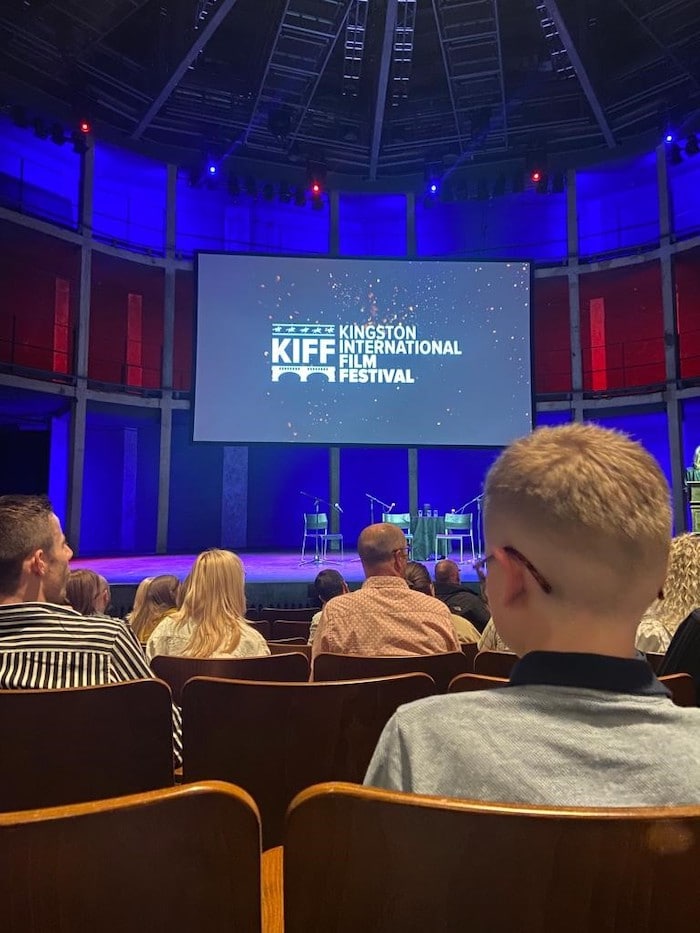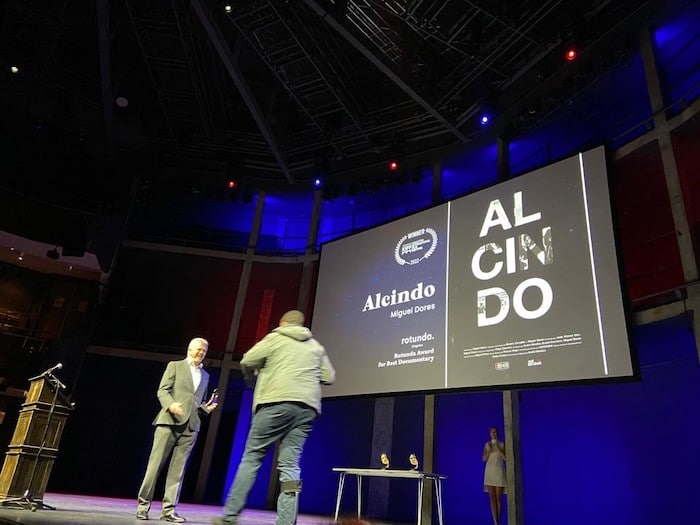 The inaugural Kingston International Film Festival was held across a three-day celebration from 23rd – 26th June 2022 of films made by local, national and international film-makers, along with talks, Q&As, kids' events, networking nights, competitions and a gala awards ceremony.
To read more about KIFF click here.
Rotunda KIFF Mural, in support of Kingston International Film Festival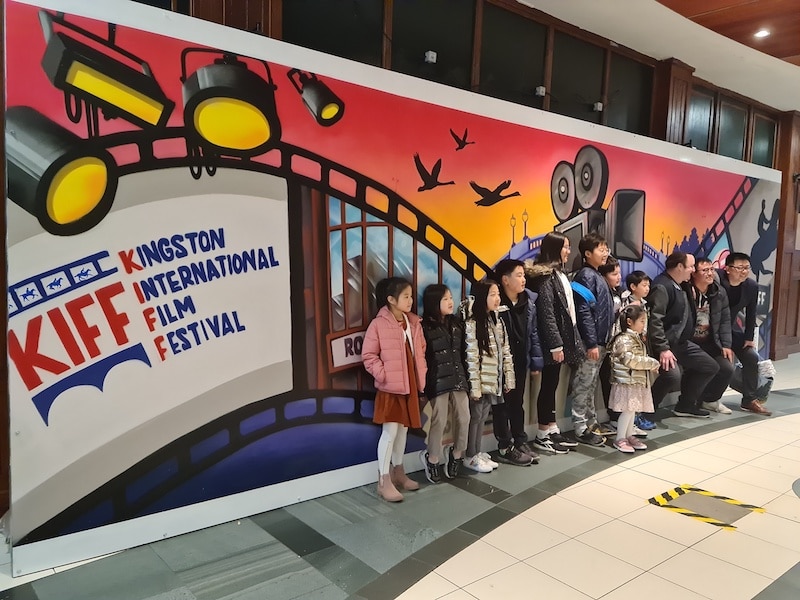 We are excited to have partnered with local artist Sky High and KIFF to bring an exciting piece of artwork to Rotunda.
In support of the Kingston International Film Festival (KIFF), Sky High's mural sits proudly on outside the ODEON.
Who is the artist?
Sky High is a local street artist in Kingston upon Thames with a background in Graffiti, Street Art and Mural painting. Sky High's community artwork can be found in Tolworth, Norbiton, Croydon, Hoxton and Kingston and draws upon local culture, nature and art themes.
The mural brings together a cumulation of everything that makes Kingston upon Thames a destination for culture, art, film, and creative talent.
In an aim to support the next generation of filmmakers, creators and innovators Rotunda partnered with KIFF to bring the world of arts and entertainment together and to provide space for local talent to emerge and grow.
Taking you on a pictorial journey through the film reel, the mural is a visual representation of the contemporary and cultural heritage in Kingston upon Thames and highlights some of the key makeup of the borough.
Eadweard Muybridge (Kingston upon Thames 1830 – 1904) was one of the world's most innovative and influential photographic pioneers. His extensive studies of humans and animals in motion played a critical role in the history of photography and the moving image. To capture the first action shots of a galloping horse, he used multiple cameras in different positions.
The iconic 'Out of order' of 12 tumbling red phone boxes by David Mach is synonymous with Kingston upon Thames.
The Rose Theatre is the largest producing theatre in South West London offering a comprehensive programme of live theatre and music and modelled on the original Elizabethan Rose Theatre on London's Bankside.
KIFF Studio
KIFF adopts Rotunda as Studio Headquarters, providing a central location and platform for future festival plans to grow, as well as provide space to nurture community projects in the months leading up to and following the festival. Their YouTube series is filmed at the studio, amongst other exciting projects.
Keep an eye on this page to remain up to date with the latest news.
Read more on the festival here.